A big warm welcome to DEAFWORKS website!



Pah! A new product!!!

Got VP Remote? It's a perfect gadget for low vision/elderly deaf users!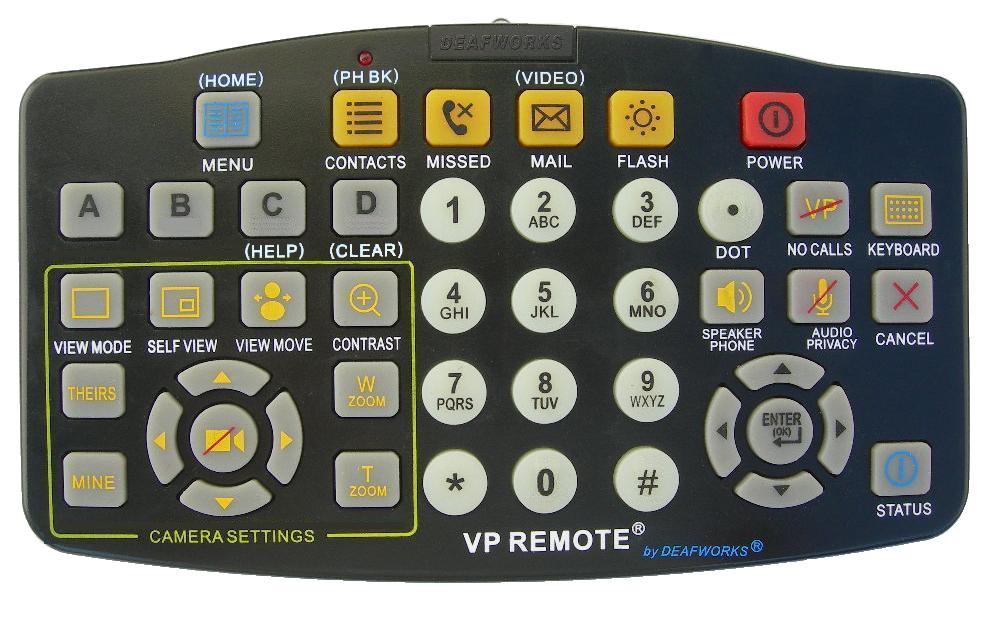 Large-size Videophone Remote Control: Easy-to-read buttons. Works with any Sorenson/D-Link/Blackcrow videophone models: (VP-100, VP-200, nVP, DVC1000/1100, and BVC-103). Great for visual-impaired/elderly deaf users.

Actual size: 4.75" (L) x 8.5" (W) x 1.0" (D)

Click here for more info!

Click here to order now for $20.00/each!




---





The time and day at your computer site is:






For a quick product finder, try using Site Map .



Add the button image to your webpage and provides a link to our website. Click
at right to learn how.




NOTE: Set your monitor resolution to 800x600 for a better result



(NOTE: Best viewed if using Internet Explorer 4.0 or Netscape 4.0 and higher.
If you don't have it, click below to get the latest version)